Welcome
We want our current students to remain updated as much as possible. In the Current Students section you'll find areas to discover internships, keep up with ongoing events, learn more about the Grady Sports Bureau, find in-depth descriptions, and research FAQs.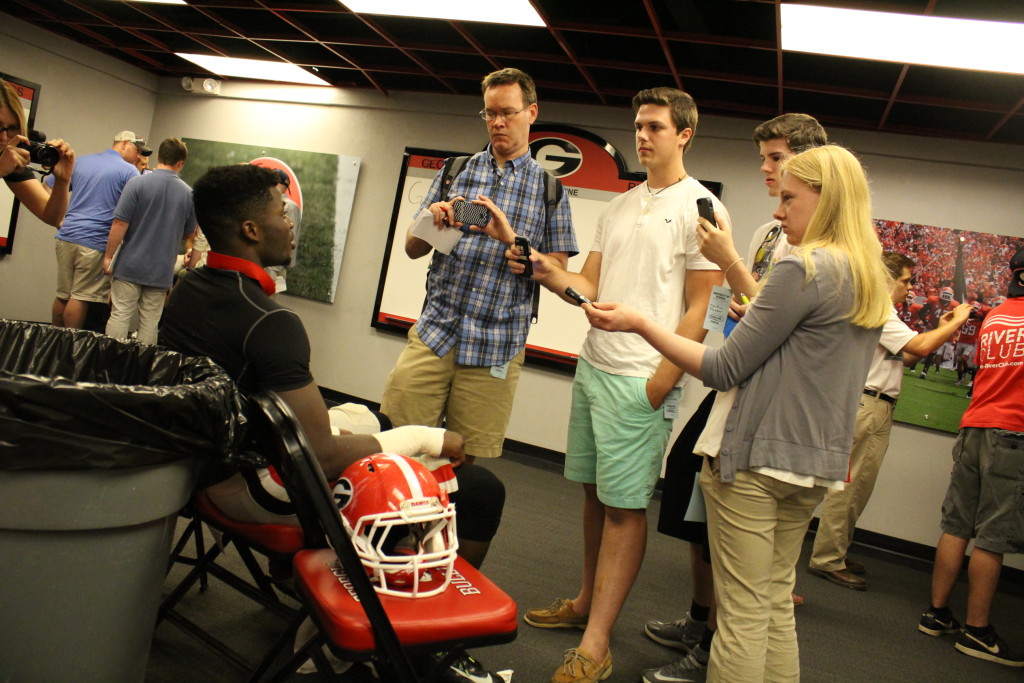 We encourage our current students to consider joining both internships and the Grady Sports Bureau, as it gives better real world experience and hands-on learning. We would would also like to note that we have a Grady Sports Media area and blog where we feature student work and also featured student work. If you have any upcoming stories in the Athens Banner-Herald, Red&Black, or other outlets,
please let us know.
If you have any further questions about anything on the site or otherwise, please contact academic advisor, Carlo Finlay, at carlof@uga.edu. His office is Journalism 311B.
Navigation:
Internships
Course Descriptions
Grady Sports Bureau
FAQ